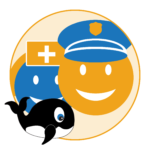 People In Uniform Package
Being a socially conscious business we already have a very active sponsorship program where we fully bear selected internet setup and connectivity costs. We do this not only in Stanford but as far afield day as Struisbaai. Additionally, scattered throughout our employment area we have hotspots (6 within Stanford and De Kop alone) where everyone gets 50MB free daily (enough to check mail and WhatsApp).
With the Overstrand recently having gone through the experience it has, we want to expand doing our bit to ensure that the men and women in uniform have as cost effective a route as possible to stay connected and informed at home as well as work.
Our new "People in uniform" package discounts 50% off our monthly uncapped 2MB and 5MB subscriptions to qualifying participants. This is aimed at folk who are employed full time in some public service / uniformed capacity (firemen, police, medical, municipal).
We're launching this initially in Stanford and Gansbaai (we need to test it before we roll it out further), and there are qualifying terms and conditions attached. We also have a program for the install costs to be financed as well.
Being able to communicate, not only in times of crisis, but just for you and the family to be able to Skype and WhatsApp over the weekend, or relax for the week ahead and watch Netflix is something we all appreciate.
We want to give a big "Thank You" shout out to to all of you who look after all of us in the Overstrand, and back that up with in turn being able to help you as well.
We appreciate being part of the same community.
Call us during office hours on 0283410383, or give us your details (by clicking the green button below) and we'll get hold of you.
Terms and Conditions
(Be fair. We're bringing this program to acknowledge and assist folk currently contributing to our community by making our internet services available to those who currently can't afford this service. If you're going to try and interpret this to suit yourself to save a few rands then you are going against that intention)
Currently employed in a public service / uniformed position
Earning less than R9,500 per month
Only available to be installed at the address on your latest salary slip
Cannot be used on behalf of someone else
We reserve the right to determine qualifying applicants, and to reconfirm the qualifying criteria annually
Examples where we see this being used

firefighters
police personnel
state employed
medical personnel
municipal employees
teachers