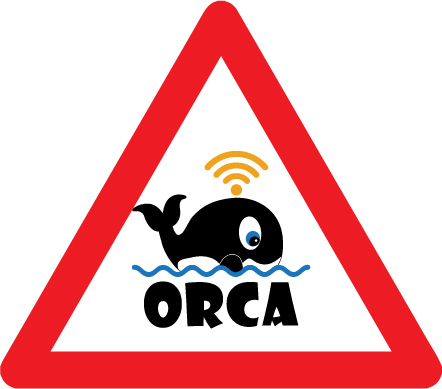 Orca Emergency Alert Message
Update 06/10/2023
We're pleased to inform you that our dedicated technicians have been working tirelessly, and we're thrilled to announce that all repair work has been successfully completed. As of this moment, all sites that were impacted by the recent storm have been repaired or rebuilt as necessary.
At this point, if any of our clients are still experiencing issues with their connectivity, it is very likely that the problem is related to local damage, which our support agents can now pinpoint and address individually.
If you are still facing connectivity issues or have any concerns, please do not hesitate to reach out to our support team. We are here to assist you every step of the way.
We want to extend our heartfelt thanks to each and every one of you for your patience, understanding, and support during this challenging period. Your trust in our services has been invaluable, and we are committed to delivering the best possible experience.
Update 04/10/2023
We're thrilled to bring you the latest update on our ongoing efforts to restore full connectivity to all our affected areas. Our dedicated team has been working tirelessly to get things back up and running smoothly, and here's what's been happening:
Baviaan Tower:
Yesterday marked a significant milestone as the Baviaan tower was successfully erected. Our team put in extra hours to expedite the restoration process. As a result, we're pleased to announce that several sectors have already been fully restored, including a large section of Gansbaai, Hermanus, and Stanford.
Today's Focus:
Our team is not resting; they're back on-site today to continue the repair work. We're aiming to have the following sites fully restored before the end of the day:
Zwe (currently on a backup link and should be completely restored)
The remaining portion of Gansbaai
Uilenkraal
Additionally, our dedicated technicians are addressing the issues at Pearly Beach today. However, please be aware that further repairs may be necessary before the site can be fully restored.
Groenland and Grabouw:
For our customers in Grabouw who rely on connectivity through the Groenland site, we have good news. Our team is making the arduous hike to the site today, equipped with essential repair and replacement equipment. We anticipate having connectivity fully restored by the end of the day. We'll keep you updated with any developments throughout the day.
We want to extend our sincere gratitude for your patience and understanding during this challenging time. Rest assured, we're sparing no effort to bring back uninterrupted connectivity to all our valued customers. Your support means the world to us, and we remain committed to keeping you connected.
Stay tuned for more updates, and if you have any questions or concerns, please don't hesitate to reach out to us.
Update 03/10/2023
We're pleased to share another update on our ongoing efforts to restore connectivity in your area.
The Baviaans tower is set to be erected today and is expected to be fully repaired by tomorrow, the 4th of October 2023. Once this tower is restored, all those affected by its downtime should have their connectivity reinstated. An alert will be sent out once repairs have been completed. However, if any clients find that their connection is not yet restored after the tower's repair, it is possible that local damage may have occurred. In such cases, we will promptly arrange a callout to assess and perform necessary repairs.
On a related note, we regret to inform you that the Groenland site (Grabouw area) is still awaiting the last critical component and access for repairs. To ensure the swiftest resolution possible, we are considering two options for access: a dedicated hike carrying the necessary equipment or arranging transportation via quad bike to transport our repair team to the site.
We greatly appreciate your patience and understanding throughout this process. Our team remains fully committed to resolving these issues promptly and restoring uninterrupted connectivity to your area.
Update 28/09/2023
We are thrilled to announce significant progress in our efforts following the recent storm that impacted many in our community. At this point, we've successfully restored two-thirds of our affected sites, thanks to the tireless dedication of our team working tirelessly around the clock to swiftly reinstate connectivity.
Notably, our repairs for the site that endured severe damage during the storm are well underway. Our crews have already laid the foundation, twice as robust as before, and sourced replacements for the damaged equipment. The undamaged tower is poised to ascend as soon as the concrete is ready to support it. If all continues to proceed smoothly, we anticipate completing the repairs for this tower by Tuesday, October 3rd. The primary factor influencing the timeline is the imperative need for the cement to thoroughly dry before we can proceed with further work. We've also implemented additional measures to expedite the progress.
The sites affected by this damage are:
Baviaans
Salmonsdam
Uilenkraal
Pearly Beach
Grootkop
Unfortunately, for those residing in and around Grabouw, Somerset West, and Strand areas, we regret to inform you that road damage is preventing access, resulting in connectivity disruptions.
We are unable to provide a specific ETA for the Groenland site repairs at this time, but rest assured, our dedicated team is actively preparing for a challenging hike to the site, bearing the necessary replacement equipment. Our aim is to complete these repairs before the week's end.
Furthermore, it is important to note that some sectors on Hansekop are currently non-functional. We are diligently working towards restoring access and anticipate achieving this early next week.
We deeply appreciate your patience and understanding during this challenging period. We are sparing no effort to bring all our connectivity services back online as swiftly as possible. Your support means the world to us, and we remain committed to keeping you connected. Thank you for your ongoing understanding and support.
26/09/2023
The storms we've all recently experienced have had an impact on some of our high sites. We're very proud to be able to report that only one has been impacted to the extent you see in the picture, but it connects various of our sites together. Although we have redundancy for most there are a few locations which will be down till this is fixed. Crews are already laying the new (twice as large) foundation, replacements for the broken equipment have already been sourced, and the tower (which is undamaged) will go up as soon as the concrete can take it.
Paramount to all of this is the safety of our staff and those assisting, and the conditions everyone in is working are tough. As an example, the site below requires all the materials, sand, stone, water, to be manually hauled up the side of a mountain, it's about a kilometer trip.
The tower's expected restoration completion is anticipated for early next week. The primary reason for the delay is the necessity for the cement to fully dry before we can proceed with additional work. We are actively exploring techniques to expedite this process and will provide an updated ETA if there are any developments.
Sites affected by this tower are:
Salmonsdam
Uilenkraal
Koude Rivier
Pearly Beach
Franskraal
Sandies Glen
Struisbaai
Agulhas
Napier
Grootkop
Towers on Groenland, affected by lightning and Hansekop, affected by electricity can lead to connectivity problems in Grabouw, Somerset West and Strand areas.
We truly are doing everything possible to bring all our connectivity back online ASAP and we're well aware that everyone needs to be able to communicate with their loved ones.
Although our call center is operational, we have almost everyone out physically performing repair work, and the system is taking messages. Once the impact to the backbone has been repaired, we'll be contacting everyone with updates.