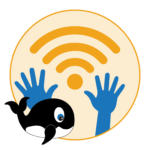 In touch with the communities within which we deliver our services
As a local business with a conscience, we've always supported causes and communities where we can. Now that we're growing, with our total network overhaul and upgrade nearing completion, we're in an even better position to expand this support.
If you have a special cause or community to develop, we're available for sponsorship discussions.
Of course, we can't sponsor every application, and the way in which we assist varies. If you are (or know of) a cause, community, project, or school that could benefit from being connected to the internet, share this message with them or tell us why you think the cause should be supported. We want good news stories, just like everyone, and we're more than prepared to do our bit to make them happen.
Our solutions have a number of components –
cost effective, high availability, zero contention bandwidth
failover (ensuring you have an alternative internet route under almost any circumstances)
active service / availability monitoring
voice (VoIP and SIP)
depending on proximity we even do backup and server / workstation support contracts for some of our clients
We also don't lock you into any long term contracts. Our ongoing performance is enough to keep our business customers satisfied with our services and pricing.
It all starts with a discussion. Fill in this form and we'll get hold of you to schedule a site visit so as to understand your internet needs.