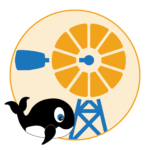 Rural and farm connectivity solutions
Orca is a local company with more than 10 years experience in supplying suburban and rural connectivity solutions (internet / wifi) between Pringle Bay, Agulhas and Napier. We're using our expertise and established infrastructure for solutions uniquely tailored to farmers.
In our experience, technology can fundamentally improve how a farm functions, both for the owner / manager as well as staff.
In a "typical" solution we find farm customers are looking for functionality which includes –
Main house

Streaming (Netflix) capable link, sized for average to heavy use by a family with children

Outbuildings

Ensuring access of business services such as email, sensors (fridges) and comms

Staff access

Providing a secondary network (which works alongside the primary without affecting your speed) which provides for managed staff connections, with a daily allowance and the ability for staff to purchase additional cheap bandwidth as they require it

Security

Video surveillance (accessible remotely) with the ability for adjoining premises to share selected video feeds

Tech in Agriculture

Is a growing trend encompassing satellite imagery, drone footage, weather / moisture / insect sensors along amongst others. We keep abreast of solutions in this space ensuring that implementations are balanced between cost effective and future proof
We're familiar with many of the challenges you face; from baboons, to solar installations where there's no sight of power lines (let alone convenient power points), to the effects on equipment from extraordinary weather / wind / sun conditions. We're also just a phone call away, we don't service customers we can't physically reach within 90 minutes.
If you'd like a discussion with someone competent in this field, able to give you useful advice with an established business to back them up, then give us a call and we'll pop over for a chat.